It's spring appeal time again! Yes, we know, no one likes to be asked for money, and believe me, no […]
November 29, 1924 was a big day in Port Byron. The doors of the new National Bank of Port Byron […]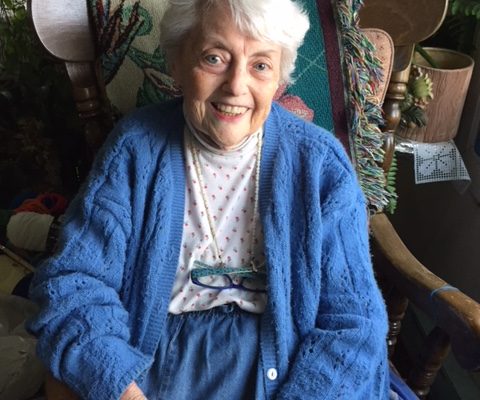 The beautiful woman, blue eyes a-twinkle with untold deviltry relished her shocking disclosures to unsuspecting listeners: She lived in a […]
Old News and Other Things
Over the years, Lock 52 Historical Society and other community endeavors have used various media platforms to make information available. As we come across these, we will add links here.
In 2015, Lock 52 produced a Strategic Plan. This Plan covers what we have done, what we are doing, and where we wish to go from here.
Our 2015 Annual Newsletter. Kind of bland, but a start.
Our 2016 Annual Newsletter. In addition to asking for money, we take a look back at 2015, talk about the James Pine / Frank Sperry / Brigham Young house, take a look at Marshall's Store, and the Octagon Cabins.
Our 2017 Annual Newsletter. We explain that we are not that big park on the Thruway, look back at 2016, and explain where the name of Port Byron came from.
Our 2018 Annual Newsletter. We talk about What's Next, look back at 2017, and feature articles on the Owl Club and Frank Jacobs Horseradish.
We produced a walking tour covering part of the village, mostly Erie Canal sites.
At one time, we worked with the Montezuma Historical Society on a Erie Canal tour for the Canal Splash weekend. Here are some of the handouts for the various stops.
Links and Resources
In the old days, we ran a Blogger site, and that still has lot's of great info. Maybe someday it will all get added here, but for now, you can find it at Lock 52 Historical Society of Port Byron.
We also ran a blog called Cayuga County Canal Tours. If you are interested in the canal, this is the site for you.
If you look at the bottom of the page, you will see links to our Facebook site and YouTube channel. We have video tours of canal sites from across the county.
Town of Mentz- The Town runs the cemetery and has some birth, deaths and marriages records. They have given a copy of all this to Lock 52.
Port Byron and Mentz are in Cayuga County. The volunteers of the local GenWeb group offer a fantastic website to help you with your research. It is one of the best we have seen. On their site, you can find links to all the resources within Cayuga County.
But be especially aware of the Cayuga County Records Retention Department. It has all the probate, wills, births, deaths, deeds, mortgages, and all that as digital files.
Our friends at the Montezuma Historical Society have all sorts of information that you will want to know about if you plan on visiting the Montezuma Heritage Park. If your interest is just canals, check out their page on canal resources.
The Old Brutus Historical Society covers the history of the village of Weedsport and the town of Brutus. They have a great little museum in Weedsport with all sorts of neat things to see.
If you have to go north of the Seneca River, into the Conquest or Cato, you need to get in touch with CIVIC, the historical society that covers these towns.
Also keep in mind that all these Towns and Villages will have a local historian that you can reach out to. Again, check the GenWeb site for up to date contact info.
If you are visiting and need a place to stay or an idea as to what to see, contact Tour Cayuga, the local tourism office.
If you are doing research and don't know about Fulton History, then it's time to learn. This digital newspaper site has papers from all across the state and many other states. If you don't know how to do a Boolean search, learn how, as it will drastically help you find what you want to find. Use the modifier w/?? and set the search box to boolean. And use quotes to narrow your search. An example, "Mike Smith" w/10 "Port Byron". This will search for instances of Mike Smith within ten words of Port Byron. The quotes will treat the term as one phrase not two words. The w/?? can be any number. Also check out the NYS Historic Newspapers site.
If you are visiting or learning about the Erie Canal, visit the Erie Canalway National Heritage Corridor site. It has all things canal and many links to other sites.